What is Chapter 7 Bankruptcy?
Chapter 7 Bankruptcy is a liquidation of a debtor's non-exempt assets – after bankruptcy, you are debt free. 
Although called liquidation, frequently there are no assets to liquidate, and you obtain approval to no longer pay any of your debts.
If eligible, a person or business has a great opportunity to eliminate debts (both consumer and non-consumer). 
Move forward in a short period (approx. 3 months.
Chapter 7 Bankruptcy Eligibility?
Not everyone is eligible for Chapter 7 bankruptcy.
One of the primary eligibility criteria is the income limit set by the bankruptcy code.
Chapter 7 bankruptcy eligibility Income limit.
Evaluated by your bankruptcy attorney using the means test.
What is the Means test?

Comparison is made to the median income of a New Jersey household.
Periodically adjusted in line with the cost of living and changes in the economy.
Evaluates whether an individual's income is.

below the median income for New Jersey

You automatically qualify for a Chapter 7 bankruptcy

Median income is within certain levels or exceeds the median income by comparison in New Jersey.

Your bankruptcy attorney will analyze your entire financial circumstance to determine if you can file Chapter 7 or another chapter, e.g., Chapter 13.
FAQs About the income Limit for Chapter 7 Bankruptcy:
Is my spouse's income included in my bankruptcy means test?
Yes, even if your spouse/partner is not filing for bankruptcy.
Household income is considered.
What income is utilized for the means test evaluation process?
All income:  wages, self-employment, rental income, pension, and retirement income
Not Social Security income.
If you have no income/unemployment, unemployment income is added to your income in the means test.
Not disability income.
What period is used for the means test income qualification?
Average income for the past six months
Timing is important and an experienced, board-certified bankruptcy lawyer looks at what is best for you and the appropriate timing.
Is only one factor to determine Chapter 7 eligibility.   A bankruptcy lawyer has other factors to consider which include but are not limited to your expenses and assets to determine eligibility.  
Contact us: Ralph A. Ferro, Jr., Esq. Law Offices
Free Bankruptcy Consultation
Understanding your particular financial situation and evaluations should be done by a law firm that specializes in NJ Bankruptcy Law.
At my bankruptcy law firm, Ralph A. Ferro, Jr., Esq. Law Offices, I offer a free bankruptcy consultation.   I am Board Certified in Consumer Bankruptcy Law by the American Board of Certification (ABC). 
My office needs to review your financial goals.
Many clients believe that they will lose all of their assets when they file a Chapter 7 bankruptcy.   That is certainly not true.   
There are exempt assets that you can keep and still qualify for a Chapter 7 Bankruptcy.   
There is no one-size-fits-all in bankruptcy.   You should never listen to advice from a friend or someone else who has filed for bankruptcy.    Many clients come to me with a preconceived theory about bankruptcy.   I ensure that their situation is evaluated thoroughly before I recommend filing any bankruptcy.
Before I file any client's bankruptcy, I have taken the time to explain the process and my client feels comfortable and knows that this is the best choice for them.
If filing for bankruptcy is not right for you, I will not take the case.    I have never lost a Chapter 7 case in the over 30 years as a bankruptcy lawyer.
Call me today at (201) 446-5904.   I will answer your call directly.  We can then arrange a convenient time for you to meet in my office for a free bankruptcy consultation.
Don't wait  – call today – if you are worrying about your finances.
Please read my client reviews – you will see how I have helped clients with bankruptcy.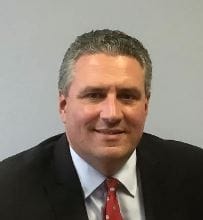 What is the income limit for Chapter 7 Bankruptcy?
That is not a simple question because there are many factors.
After meeting with me, not only will you understand the different factors, but also I will advise you if bankruptcy is right for your financial situation.