Hackensack NJ
Bankruptcy Law Firm
New Jersey Bankruptcy Lawyer!
With 30 Years of Proven results!
"I personally meet with You and represent You!"
"I have never Lost a Chapter 7 Bankruptcy Case"
"Experience = Results"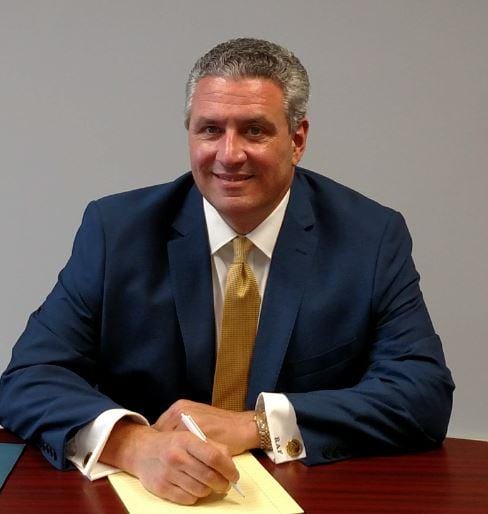 Ralph A. Ferro, Jr., Esq. Bankruptcy Lawyer
Hackensack NJ Bankruptcy Attorney
Comprehensive Bankruptcy Information in Hackensack, NJ:
Ralph A. Ferro, Jr., Esq. Hackensack NJ Bankruptcy Law Firm –  is Your Reliable Bankruptcy Source
Bankruptcy is a frightening proposition. However, by learning the ins and outs of this financial tool, you might see it as a strategic tool for financial freedom. At our office, we work hard to help you navigate the complicated bankruptcy world in Hackensack, NJ.
Understanding Bankruptcy: A New Beginning
Contrary to common opinion, bankruptcy is not the end of the world. It is a fresh start, a way out of severe debt. It is a legal process that, when handled intelligently, can assist individuals and organizations in eliminating or repaying their obligations while being protected by the federal bankruptcy court.
Understanding Your Options in Chapter 7 vs. Chapter 13
Individual bankruptcy falls into two categories: Chapter 7 and Chapter 13.
Chapter 7 Bankruptcy, sometimes known as "liquidation bankruptcy," allows debtors to erase unsecured obligations while keeping major assets.
Chapter 13 Bankruptcy, on the other hand, is a reconstruction bankruptcy designed for debtors with regular income who can repay a portion of their obligations through a repayment plan.
Choosing the appropriate chapter is determined by your financial condition, goals, and the specific characteristics of your debt and income.
Bankruptcy Filing Procedure in Hackensack, NJ
There are several steps involved in filing for bankruptcy.
Credit Counseling: You must complete a credit counseling course from a source recognized by the U.S. Trustee Program of the Department of Justice.
Petition Filing: Submit your bankruptcy petition to the court, together with documents outlining your assets, obligations, income, and spending.
Appointment of a Trustee: The court appoints a trustee to manage your case.
Creditors' Meeting: You meet with the trustee and any creditors who wish to attend.
Debtor Education: Take a debtor education course after filing but before receiving a discharge.
Discharge: Your responsibility for the majority of debts are officially removed.
The correct bankruptcy attorney can make or break the ease and success of your bankruptcy proceedings. The attorney should be well-versed in the bankruptcy code, have strong negotiation abilities, and be of high professional integrity.   Ralph A. Ferro, Jr., Esq. is Board Certified in Consumer Bankruptcy Law by the American Board of Certification
A Path to Financial Stability After Bankruptcy
Your financial path does not have to finish with bankruptcy. You may restore your credit and emerge from bankruptcy with a brighter, more stable financial future if you take the appropriate actions.
Several tactics, ranging from budgeting to credit management, might assist you in regaining financial stability. Bankruptcy, with careful planning, can be a stepping stone to a financially secure future.
To summarize, bankruptcy is a feasible alternative for individuals or corporations who are in debt. You can turn this difficult situation into a fresh financial start by learning its processes, dealing with an experienced attorney, and planning for life after bankruptcy. Remember that bankruptcy is not about failure, but about finding a method to overcome financial difficulties.
You should feel confident in the bankruptcy lawyer you choose.   Not only should the bankruptcy lawyer have bankruptcy expertise but also should be a good fit for your specific needs and style.     
At Ralph A. Ferro, Jr., Esq. Law Firm, we offer a free bankruptcy consultation.   
Read my client reviews and hope you contact us to make an appointment to meet in person. 
Ralph A. Ferro, Jr., Esq. Law Firm is proud to represent clients in the City of Hackensack  in Bergen County, NJ.
About Hackensack, NJ
Hackensack is the most populated municipality and the County seat of Bergen County.   Hackensack is only 13 miles from our office in Little Falls, NJ, and easily accessible from Route 80 or Route 46.