New Jersey Bankruptcy Lawyer!
With 30 Years of Proven results!
"I personally meet with You and represent You!"
"I have never Lost a Chapter 7 Bankruptcy Case"
"Experience = Results"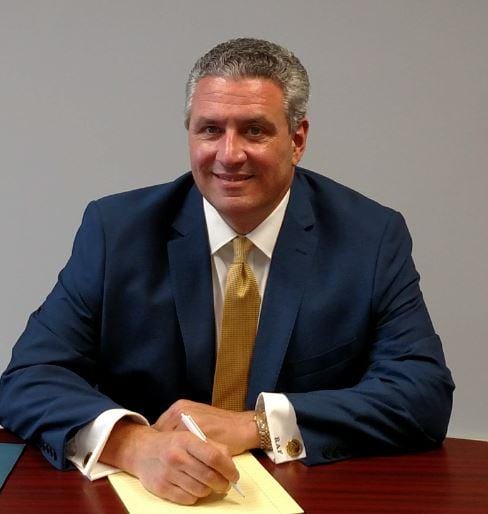 Chapter 7 Bankruptcy Information
Eligibility: Individuals, Corporations, and Business Entities (Sole Proprietors/Partnerships)
Chapter 7 Bankruptcy is a liquidation of a debtor's non-exempt assets – after bankruptcy you are debt free  (*see below for examples of exempt assets & non-dischargeable debts).
Although called liquidation, frequently there are no assets to liquidate and you obtain approval to no longer pay any of your debts
If eligible, a person or business has a great opportunity to eliminate debts (both consumer and non-consumer) 
Move forward in a short period of time (approx. 3 months)
STOP immediately upon filing:
Levies
Lawsuits
Old Tax Debt
Medical Bills
Vehicle Repossessions
Liens
Annoying Phone Calls
Business Debts
Credit Card Payments
Legal Fees to Former Attorneys
Wage Garnishments
PayDay Loans 
Information Subpoena Requests
Personal Loans
Gambling Debts
Why File Chapter 7 Bankruptcy?
No hope or ability to pay back your debts.

Monthly payments & interest keep sinking you deeper into debt.

No disposable money left

for you and/or your family, after making your monthly payments.

High Medical Bills

– You may have insurance but deductibles and co-pays resulted in high bills.

Personal Guarantees

of Loans for Businesses and/or Others.

You personally guaranteed a car loan for a friend.
Your friend defaulted on the loan and the creditor is looking to you for payment.
You personally guaranteed a business debt but the business is closed/no longer in operation and the creditor is looking to you for payment.

Repossession of a Car

– Your car was repossessed – the amount owed is more than your car's value.  The creditor is requiring you to pay the difference.

Car Payment Balance

is more than your car is worth; you can get rid of your car and no longer owe car payments.

Old Tax Debt

– Under certain circumstances, you can get rid of old tax debts owed to IRS or the State of New Jersey

Owe More than Your Home is Worth

– you can surrender your home and never be liable for the balance owed – regardless of how many mortgages, lines of credit, home equity loans, etc. exist.

Gambling Debts

are high and you just cannot pay these back.
My Commitment to My Clients:
Reachable – you can call me on my cell phone (201) 446-5904
Respond to your emails/texts quickly
When I file your Chapter 7 petition, I am with you from the start of the case until the end of your case and beyond.
You have bankruptcy protection immediately, no creditors may contact you
When your bankruptcy is completed, my clients have debts erased/discharged
After only 3 months, you start over with a clean slate and a fresh start
Meet with you in person for a free bankruptcy consultation
Before moving ahead, I understand your goals and your financial situation
Determine if filing bankruptcy is in your best interests
If filing bankruptcy is not right for you,

I will not recommend bankruptcy for you

Your file gathers no "dust"; there is constant activity – no follow up on me required (see my clients' reviews)
Ralph A. Ferro, Jr., Esq.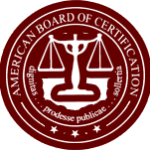 Board Certified in Consumer Bankruptcy Law
I am always reachable on my Cell: (201) 446-5904
I have a 100% success rate with all filed Chapter 7 Bankruptcies
If bankruptcy is not right for you – I will not file your case.
100% of my firm is focused on representing clients in New Jersey Bankruptcy matters.
"Expertise in bankruptcy is essential so clients get the expert advice for their financial future"
*Exempt Assets - You Keep
$14,875 of household goods & $4,450 equity in car
Jewelry (will discuss with you)
All retirement accounts
Up to $27,900 per spouse home equity
*Non-Dischargeable Debts (cannot eliminate with bankruptcy)
Alimony/child support
Tax Debts (certain)
Sales and Use Taxes
Debts incurred through Fraud
Injuries caused by DWI/DUI
          Ralph A. Ferro, Jr., Esq.    NJ Bankruptcy Lawyer – Free Bankruptcy Consultation                           Call Now:   (201) 446-5904      
Chapter 7 Bankruptcy Blog